There has been a lot of buzz the last few weeks in the press and otherwise revolving around Tribeca as the new art world destination. From The New York Times article "TriBeCa, the New Art Stroll" by Will Heinrich to Jerry Saltz's article in Vulture, "The Return of the Tribeca Art Scene" and the WSJ's "Art Galleries Brush Off Chelsea for Tribeca" there is a lot of commotion about the amount of galleries flocking south from the much revered and established art scene in Chelsea. While the growing Tribeca art scene may come as news to some, Tribeca inhabitants have watched it grow over the last few years with a number of galleries that have opened in the area since 2013, including Postmasters, Bartolomi, Alexander and Bonin, and The Untitled Space among others. For Tribeca locals the scene has been growing steadily for years and has been celebrated every few months since 2016 with initiatives such as Tribeca Art & Culture Night, which features 20 – 30 Tribeca galleries every few months for its evening art walks, tours, exhibits and events. Of course it wasn't until the switch was flipped on September 6th when 5 galleries opened within a few blocks radius in North Tribeca that the rest of the art world woke up to what was happening south of Canal Street and it hit "breaking news". It goes without saying that the simultaneous openings of 5 art galleries, many of which were relocating from Chelsea (including Canada, Monica King, James Cohan, Andrew Krep, and Chart galleries) all on the same night is sure to cause a stir. The streets were flooded with people buzzing and gallery hopping from one opening to the other, eyes wide open with excitement that they were witnessing art history in the making.
For those of you who first ventured down to Tribeca on that fateful evening it may have seemed like an awakening and yes in many regards it was. One could call it a mass exodus from Chelsea, definitely unprecedented and almost intoxicating. Local artists and gallerists alike were thrilled with the announcement of even more galleries, including Chelsea mainstays such as P.P.O.W., had also announced an imminent move to the area by 2020. Bare from the restraints of the established, specific aesthetics, high demands, and increasing rent prices set by the Chelsea landlords, the reborn Tribeca art scene feels like a breath of fresh air to many in the art community.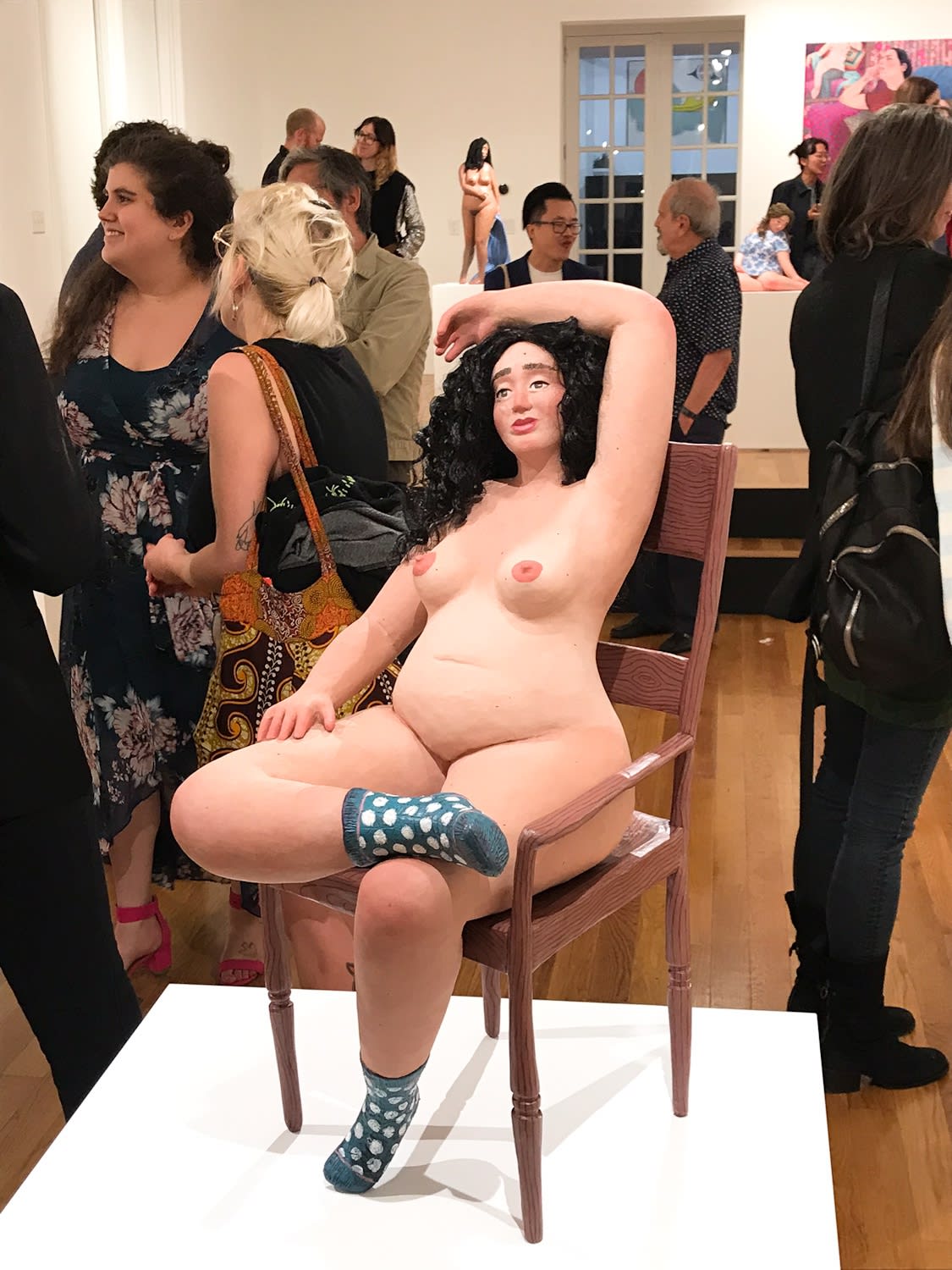 "Muse" exhibit opening featuring artist Shona McAndrew at Chart gallery. Photo by The Untitled Magazine
Having earned her stripes at Pace gallery in Chelsea, Monica King is a notable gallerist that recently opened her own space in Tribeca. "It's long been my intention to open a gallery space that encourages collectors from all walks of life to approach art with an unmistakable sense of curiosity," she said to ArtNet, adding: "My vision celebrates the vital contribution that contemporary art brings to our collective society and to each of our individual souls." Other additions to this renaissance scene include Chart gallery which opened with breakthrough artist Shona McAndrew. McAndrew was a favorite at Spring/Break Art Show in 2018 with her figurative paper mache sculptures of life-sized humans and sculptures of daily life mundanities such as nail polish, tampons, shoes, candy wrappers, magazines and more.
The Tribeca Gallery Roundup
Check out our inclusive map of Tribeca galleries below.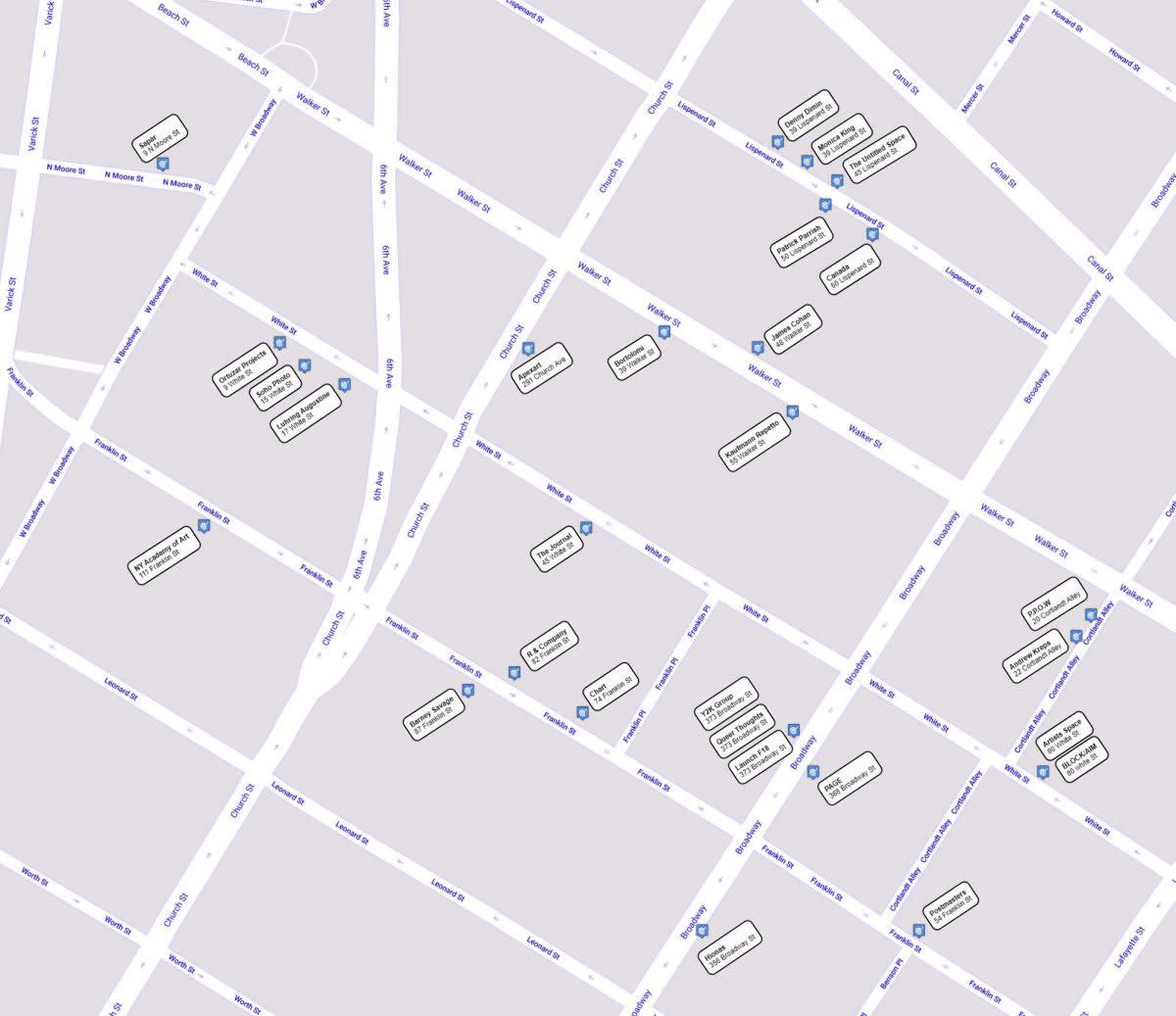 ---
Andrew Kreps Gallery
22 Cortlandt Alley, New York, NY 10013
Current exhibit
ROE ETHRIDGE: Sanctuary 2
September 6 – November 2, 2019
---
apexart
291 Church St, New York, NY 10013

Current exhibit
THE CRIMINAL TYPE
September 7 – October 26, 2019
*Open Call Winner
---
Artists Space
80 White St, New York, NY 10013
---
Art Project International
434 Greenwich St, New York, NY 10013
Current exhibit
Mariano Ferrante: New Work
September 12 – October 26, 2019
---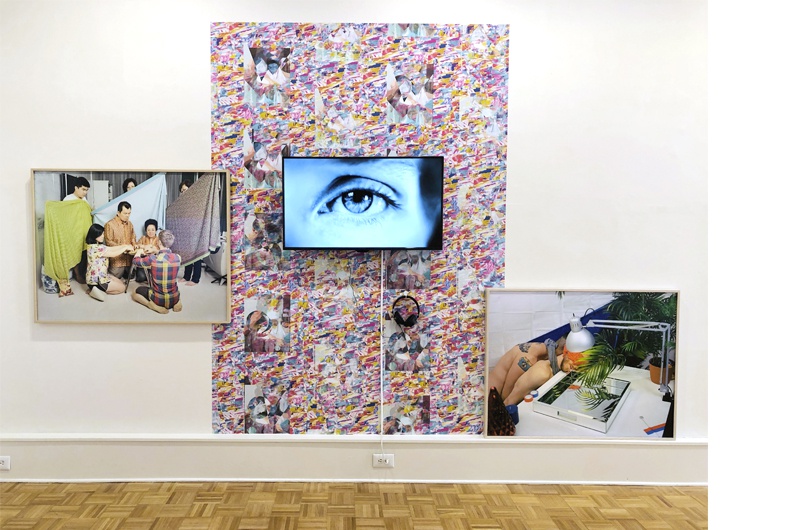 Barney Savage, Leonard Suryajaya installation view
Barney Savage
87 Franklin St 2nd FL, New York, NY 10013

Current exhibit
DEBORA CHEYENNE: ENTRE VUES
September 6 – October 5, 2019
---
Block/AIM Artist Hub
80 White St 2nd flr, New York, NY 10013
---
Bortolami
39 Walker St, New York, NY 10013
Current exhibit
Juan Antonio Olivares: Naufragios
6 Sep – 19 Oct 2019
---
Canada
60 Lispenard St, New York, NY 10013
Current exhibits
Xylor Jane: 3Lakes
September 7 – October 19, 2019
Sahar Khoury: Afterhours
September 7 – October 19, 2019
---
Muse exhibit by Shona McAndrew on view at Chart gallery. Photo courtesy of Chart.
Chart
74 Franklin St, New York, NY 10013

Current exhibit
MUSE BY SHONA MCANDREW
6 September – 2 November 2019
---
Denny Dimin Gallery
39 Lispenard St, New York, NY 10013

Current exhibit
Erin O'Keefe: Seeing Things
Sept. 6, 2019 – October 26, 2019
---
Hionas
356 Broadway, Chinatown, NY 10013

Upcoming exhibit
Amanda Church & John Franklin: BODY / object
October 12 – November 2, 2019
---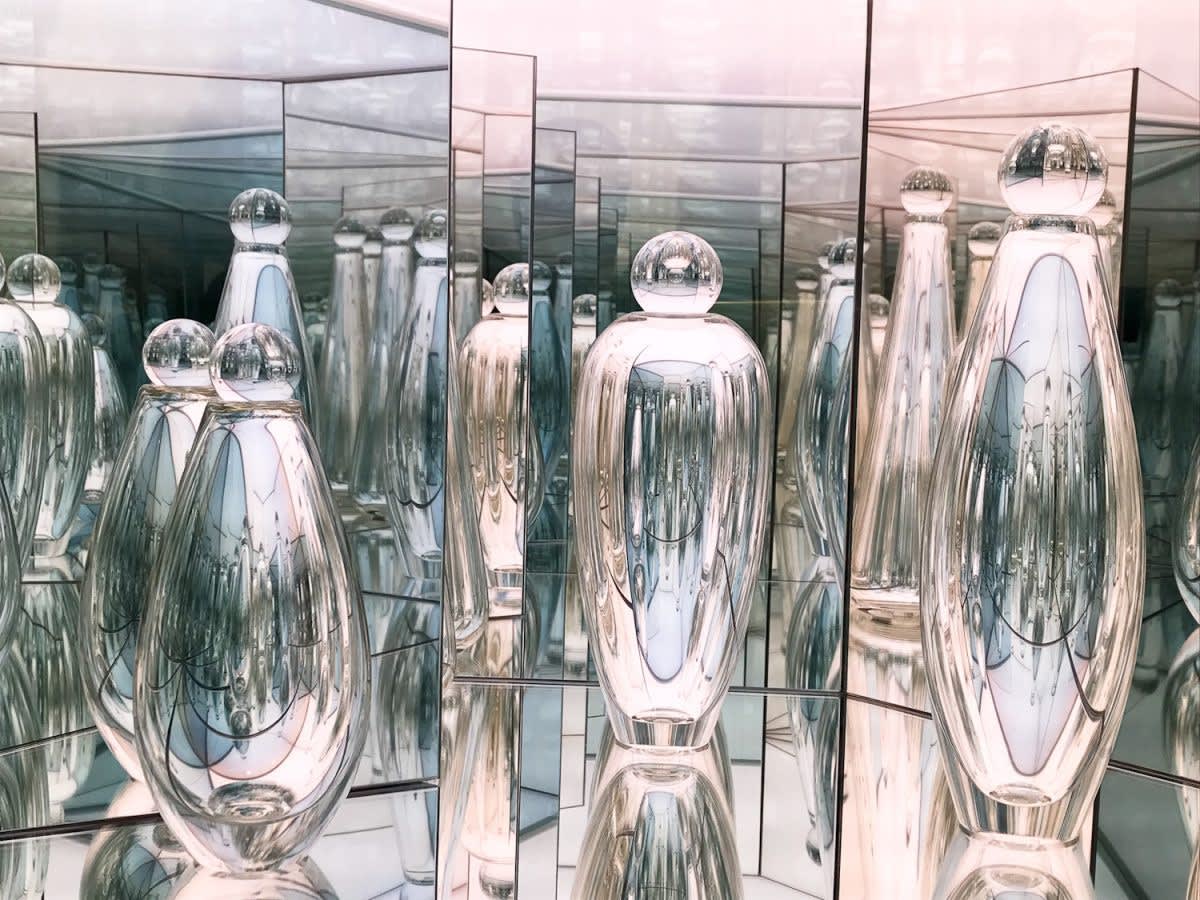 Josiah McElheny, "Observations at Night" at James Cohan gallery
James Cohan
48 Walker St, New York, NY 10013
Current exhibit
Josiah McElheny: Observations at Night
Sept 6 – Oct 19, 2019
---
Jeffrey Deitch
18 Wooster St, New York, NY 10013

Current exhibit
Tokyo Pop Underground
September 14–November 2, 2019
---
Kaufmann Repetto
55 Walker St, New York, NY 10013

Current exhibit
Lily Van Der Stokker: exhibition of the medicines
Sept 6 – Oct 19, 2019
---
Kerry Schuss
73 Leonard St, New York, NY 10013
Current exhibit
Moki Cherry Ceramics & Collages
organized with Bob Nickas
September 6 – October 19, 2019
---
Launch F18
373 Broadway, New York, NY 10013
Current exhibit
DIDI ROJAS: YOU'RE DOING AMAZING SWEETIE
September 7 – October 19, 2019
---
Luhring Augustine
17 White St. New York, NY 10012
---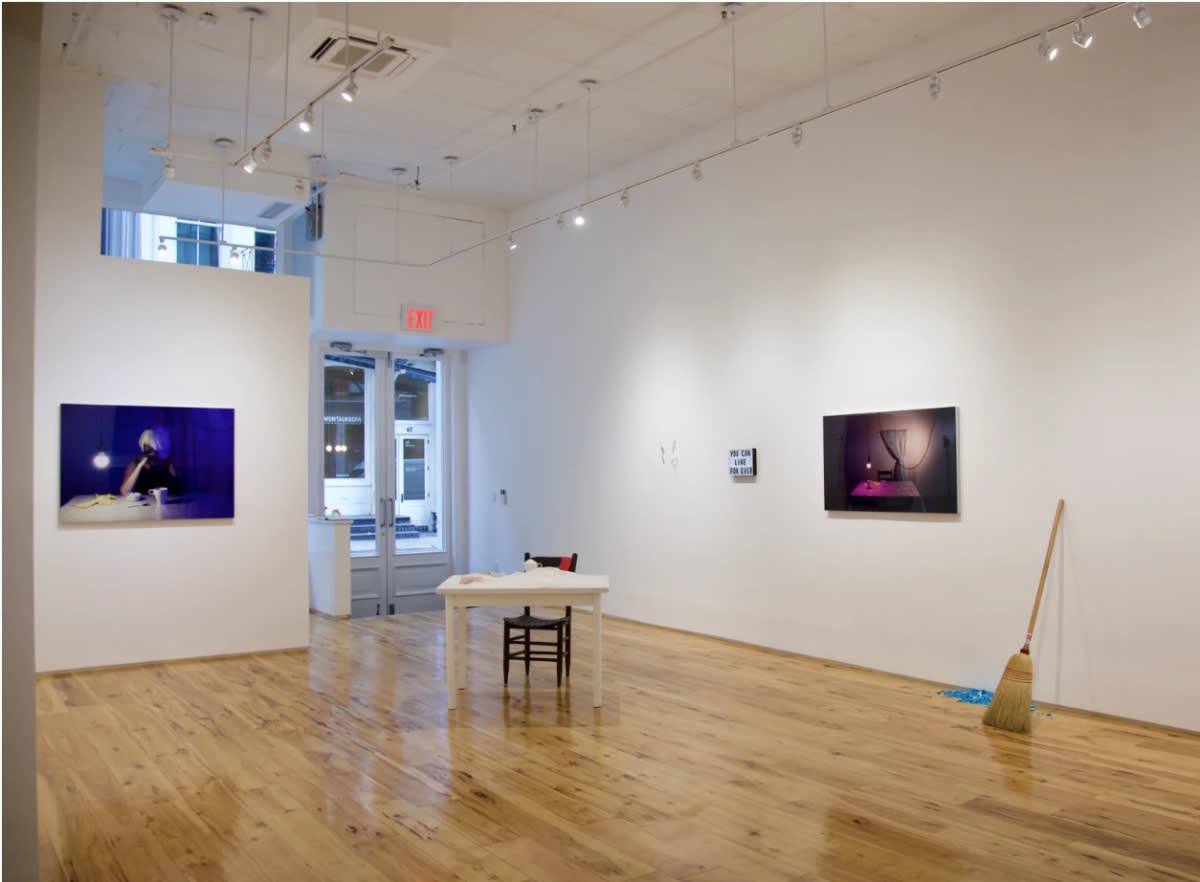 Monica King Contemporary

APRIL MARTEN: FRANCES WASN'T A SAINT
Monica King Contemporary
39 Lispenard St, New York, NY 10013

Current exhibit
APRIL MARTEN: FRANCES WASN'T A SAINT
6 September – 12 October 2019
---
New York Academy of Art
111 Franklin St, New York, NY 10013
Current exhibit
Artist-in-Residence Program in Leipzig
September 3 – October 27, 2019
---
Ortuzar Projects
9 White St, New York, NY 10013

Current exhibit
KEY HIRAGA: WORKS 1958-1993
September 6 – November 9, 2019
---
P.P.O.W.
20 Cortlandt Alley (opening 2020)
---
PAGE (NYC)
368 Broadway #511, New York, NY 10013

Current exhibit
SHAUN MOTSI: en Brunaille
September 14 – November 3, 2019
---
Patrick Parrish
50 Lispenard St, New York, NY 10013
Current exhibit
Hanna Eshel: Painting & Sculpture 1960 to 1985
September 12 – October 19, 2019
---
Peter Freeman, Inc.
140 Grand St, New York, NY 10013
Current exhibit
Franz Erhard Walther: Migration of Forms 1956-2006
10 September – 26 October 2019
---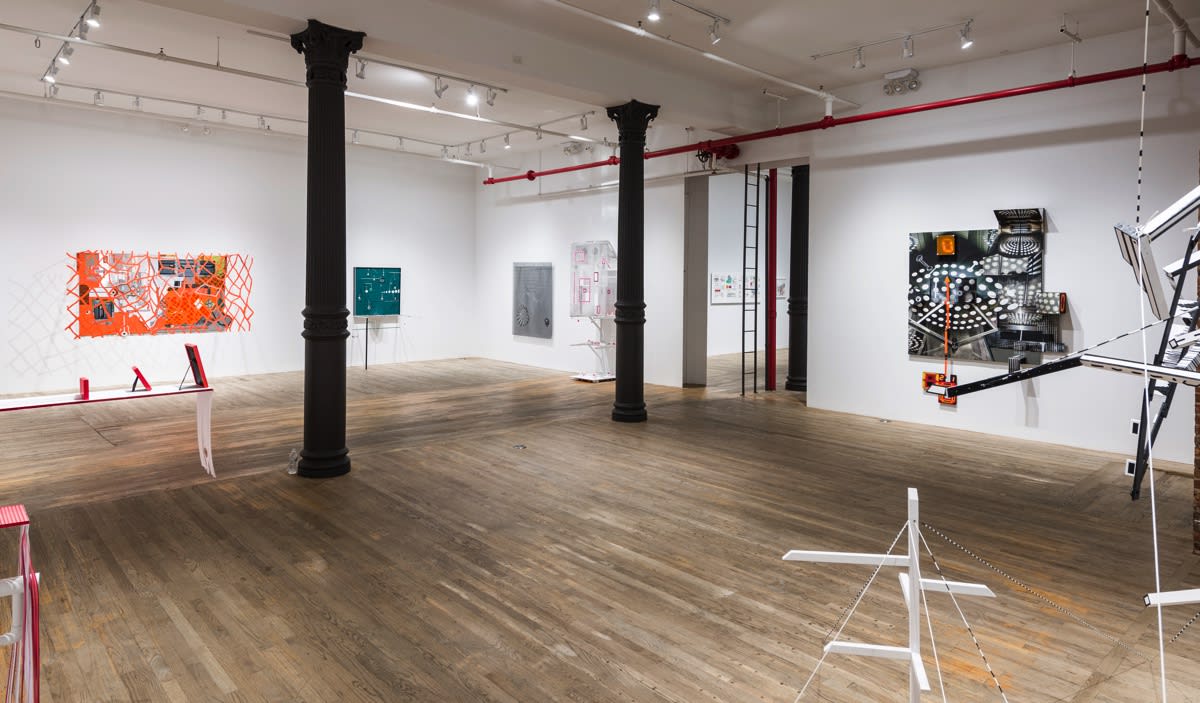 Diana Cooper "Sightings" at Postmasters gallery
Postmasters
54 Franklin St, New York, NY 10013
Current exhibit
DIANA COOPER: Sightings
September 7 – October 12, 2019
---
Queer Thoughts
373 Broadway, New York, NY 10013
Current exhibit
Lucie Stahl: CRUDE
September 6 – October 26, 2019
---
R & Company
82 Franklin St, New York, NY 10013

Current exhibits
CHAIRS BEYOND RIGHT & WRONG
10 September – 19 October 2019
MANHATTAN STUDIOLO BY ASHLEY HICKS
10 September – 19 October 2019
DACIA BY SERBAN IONESCU
16 September – 30 October 2019′
---
Sapar Contemporary
9 N Moore St, New York, NY 10013
---
Schiff Fine Art
333 Hudson St # 204, New York, NY 10013

Current exhibit
Tavares Strachan, Smalls
(from Hidden Histories series)
---
Soho Photo Gallery
15 White St, New York, NY 10013
Current exhibit
Ed Forti: Public Spaces – Private Moments
Sept. 9 – Sept. 28, 2019
---
Team gallery
Team Gallery
83 Grand St, New York, NY 10013
Current exhibit
Rollercoaster: Lili Jamail
September 5th – October 5th 2019
---
The Drawing Center
35 Wooster St, New York, NY 10013
---
The Journal Gallery
45 White St, New York, NY 10013
Current exhibit
Tennis Elbow: Leo Gabin
September 28 – October 4th, 2019
---
"EXPOSED" Exhibit Install View – The Untitled Space
The Untitled Space
45 Lispenard St, New York, NY 10013
Current exhibit
EXPOSED: Grace Graupe-Pillard & Robin Tewes
A Duo Exhibition Curated by Indira Cesarine
September 24 – October 26, 2019
---
Y2K Group
373 Broadway #518, New York, NY 10013

Current exhibit
Marcela Flórido | Gustavo Prado
September 14 – October 19, 2019
October 2, 2019