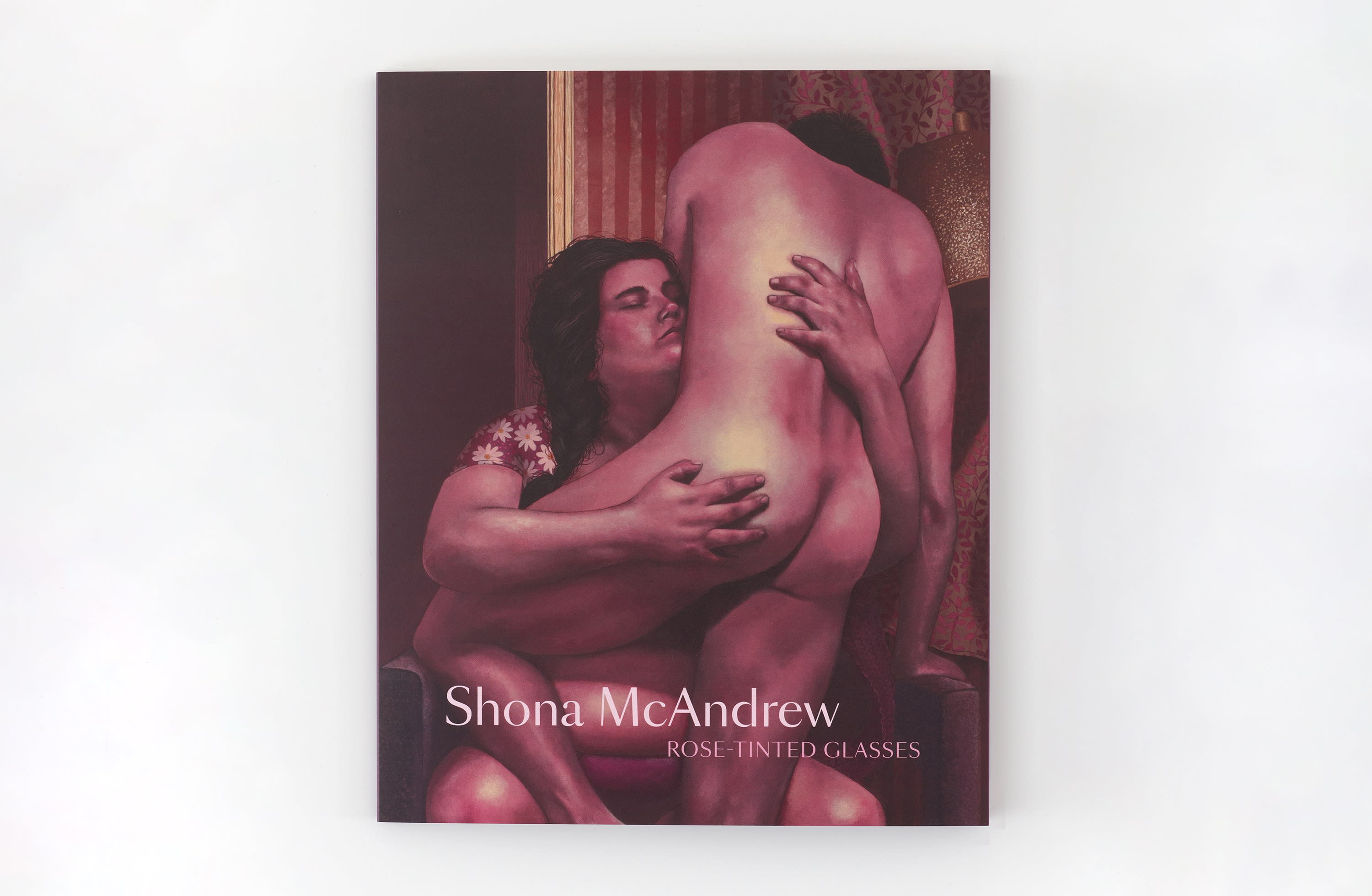 ---
This exhibition catalogue was published on the occasion of Shona McAndrew's exhibition Rose-Tinted Glasses, marking her third solo exhibition at the gallery. The fully illustrated publication features an essay by Charity Coleman.


$ 60.00


Binding: Softcover
Dimensions: 11 x 9 inches (27.9 x 22.9 cm)
Pages: 52
Text: Charity Coleman
Design: works_for_art, Frauke Ebinger
Associate Designer: Kristen Wasik
Publisher: CHART
Publication Date: 2023
Printing: Project
ISBN: 979-8-9878087-0-2
*Please note that a 3% processing fee is applied to credit card payments.